Description
Save Hours of Your Time!
Time is precious and saving hours everyday feeding your little loved one is a priceless luxury, very few can boast.
You can save upto 10 hours per week while your child feeds themself, that's an amazing 40 hours per month per child!
Designed for Less Mess
Once the baby releases the holder, it instantly springs back to it's original upright position to prevent spills.
Easy 360 Action to Make Feeding Childs Play!
Made from durable silicone to make the holder both strong and flexible, allowing your child to feed with ease.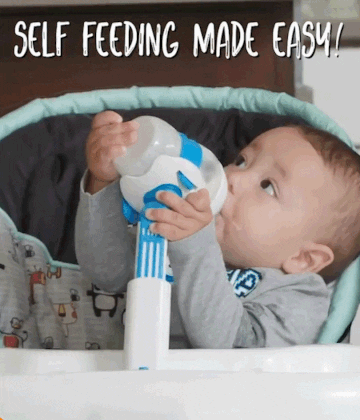 Available in Blue or Pink